In my last blog I talked about the online streaming concert my wife and I will be performing on Friday, April 6, to help the family of Brianna Wheaton. Brianna is a teen who suffered severe brain damage after contracting a MRSA bacterial infection. Doctors continue to attempt to communicate with Brianna, but to this point she has been unresponsive.
I wanted to give you all another way to help Brianna's family. Purchase my solo piano CD, Ready to Wait, or download it as an MP3 from now until the concert event and I will donate a portion of the proceeds to Blessings for Brianna.
Buy Ready to Wait for yourself or as a gift for a friend. You can purchase it on Amazon, iTunes, or CD Baby.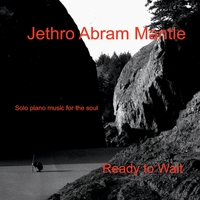 I thank you and Brianna's family thanks you. God bless you.

jam